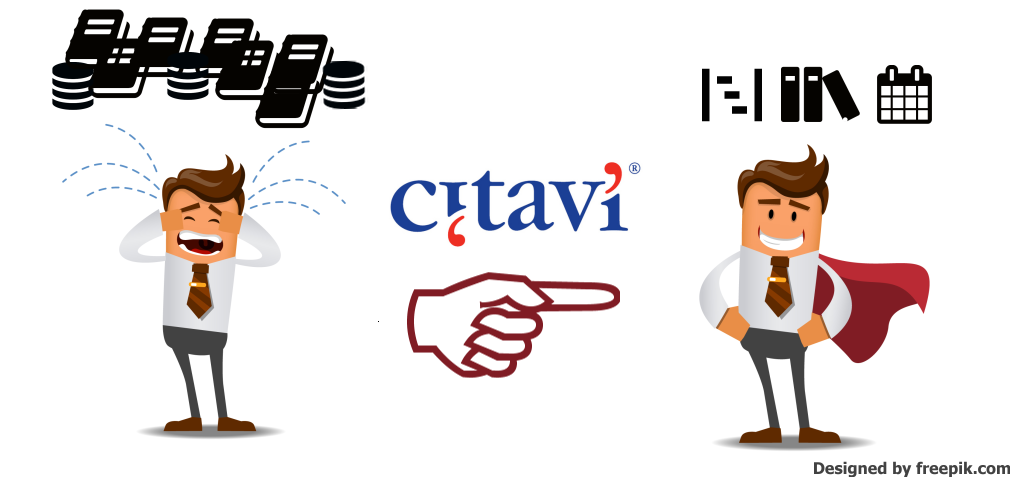 (Designed by freepik.com)
Canceled! Due to illness of the lecturer
Where: Education Center, NTK in Prague (Technická 6, Praha 6 - NTK 3 entrance), the
When: 6.3.2018, 13:00-15:00
What:
Patric Hilt, the key account manager of Swiss Academic Software company, will introduce the Citavi tool. Citavi is able to search, save and manage data about many information resources (Reference Editor) and it can help with planning (Task Planner) and organization (Konwledge Organizer) of scholarly text processing. Citation support ( Word Add-In) is a matter of course.
Worth the attention…
Create your own resources catalogue (meta-search engine).
Use Task Planner to plan the phases of research so you finish your thesis on time.
Knowledge Organizer makes it possible to structure your text, saving notes, references, quotations, charts or graphs. Assign them to the relevnant outline parts as you go.
Make note of the important findings and insert them in your paper with just a click, citations and related links included.
Compatible with Word and LaTeX.
For more information go to: Citavi.com