Author identifiers serve as unique personal IDs and provide autors with an unambiguous identifiication throughout their professional career. IDs primarily help to identify authors' publications in citation and other databases correctly and help them to identify their research performance metrics (such as number of publications, citation rate, H-index).
Identifiers help especially in these situations:
Change of authors' name

Change of affiliation
Having multiple concurent affiliations

Interdisciplinary research
Distinguish researchers of the same or similar name in the institution and/ or in the discipline
There are several types of identifiers, some are used only by certain databases, others are universal. The most important IDs are ResearcherID in Web of Science, Scopus Author ID, and ORCID iD which is a universal ID.
See below to find information on how to work with author identifiers and author profiles, on the way the individual systems are integrated and how to export data from one system to the other.
ORCID iD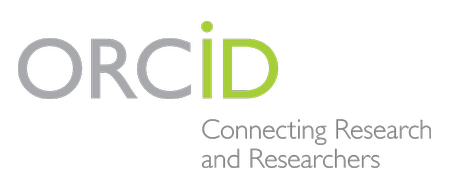 ORCID iD is a unique, universal and a publisher-independent author ID. ORCID provides authors with a platform to develop their professional profile, a kind of professional CV. Nowadays ORCID iD is widely used by publishers of academic and scientific publications and by database producers as well. Many publishers require authors to have ORCID iD for publishing with them at least with the first or corresponding author. ORCID iD is also implemented in Wos and Scopus. See below to get more information about its implementation.
All information about ORCID iD is also available on a separate page.
ORCID in WoS
ORCID in WoS
There are several ways to work with ORCID iD in WoS:
ORCID iD is automatically imported from your ORCID profile into the publication record in WoS. For publications indexed in WoS and saved in your ORCID profile, ORCID iD is automatically imported into publication record in WoS.


The article records may be imported into your ORCID profile automatically, for example by linking your ORCID profile with Crossref (database of publications, which are assigned DOI). This way ORCID iD transfers into WoS almost automatically. In that case such publications in WoS have your ORCID iD, but no ResearcherID.

Automatic update between Publons and ORCID profiles. In case you have your profile in Publons and in ORCID, you may link and synchronize them automatically. Then you may update your Publons profile only via ORCID. Or vice versa, records you add to your profile in Publons will be automatically sent to your ORCID. Having and maintaining your Publons profile brings two advantages:


Your publication records in WoS, which you have saved in Publons, are automatically assigned with your ORCID iD and ResearcherID.
You take over the control of your WoS Author Profile via Publons. In Publons you may update the list of publications, which appear in your WoS Author Profile. In WoS Author Profile you may read all your bibliometric indicators – total number of publications, citations, H–index. More information about WoS Author Profile are available in the article Author Identifiers under the tab ResearcherID.

Only publications with DOI identifier or WoS ID can be exported between Publons and ORCID. Detailed conditions on the integration between ORCID - Publons are stated here:
By creating your Publons profile, your ResearcherID will be created automatically and will display together with ORCID iD with all publications assigned to your profile.
ORCID in Scopus
ORCID in Scopus

ORCID iD displays in Scopus only on author profile page. It does not display with publication records. Scopus profile is generated automatically, authors cannot edit their profile in full range. They can only ask for correction of their name, affiliation and the list of publications.
You can link your Scopus Author profile to your ORCID and import your Scopus Author ID and your publications from Scopus to ORCID. To link your profiles, use the Scopus Author Feedback wizard. In this process, you can adjust the list of your publications in Scopus (delete incorrect and add new ones), then adjust your name and affiliation, after that you can link your Scopus profile with your ORCID.
Scopus links publications to author profiles only automatically and ORCID iD is one of the parameters, which is used to assign records to profiles. In case you submitted your ORCID ID with your publication and your ORCID ID is linked with your Scopus profile, the chance your publication will be assigned to your profile correctly is highly increased.
ResearcherID (Web of Science)
There are two ways to generate author profiles in Web of Science:
Automatically generated profiles
Author profiles are primarilly generated automatically from all publications in WoS. Each publication is assigned into one profile. If your profile is about right and has no major conflicts with other authors, you do not need to adjust anything. In this case you may just follow your profile, possibly adjust it every now and again.

Profiles maintained by authors via Publons
In case your name is common in the research community and your publications are mixed up with other authors' profiles, you may create your own profile in Publons and select your own publications. This kind of profile displays in WoS labelled as "Claimed by the author". The profile can be maintained only by you via Publons (eventually via ORCID, see the tab above), nobody else can request changes in your profile of this type.
More information on how to maintain author profiles in WoS at the following tabs:
ResearcherID and Publons
ResearcherID and Publons
Web of Science uses its own identifier ResearcherID. ResearcherID is maintained via Publons portal.
ResearcherID is used only in WoS and is automatically generated together with your profile in Publons. This profile provides the possibility to create your own profesional CV, to maintain the list of your own publications (within or outside WoS). Publons platform is integrated with ORCID, so it is possible to import and export your publications from Publons into ORCID and vice versa. Due to the integration you may maintain your profile in Publons automatically just by importing your records from ORCID. In case you add your WoS records into Publons, they will be automatically assigned with your ResearcherID, and eventually ORCID iD (in case you have your ORCID linked to your Publons profile).
You may search in WoS using ResearcherID and ORCID iD, i.e. the entire list of publications of a specific author may be obtained this way and different metrics may be generated (H-index, citation rate and others). The advantage of adding your publications into Publons is that information on author's publications are complete, important publications (highly cited for example) cannot be omitted this way and generated metrics is correct.
Claimed profile
By creating the account in Publons and by adding your WoS records to Publons, you are also in control of your WoS author profile.

This kind of profile is in WoS labelled as "Claimed by the author". Such profile is no further generated or updated automatically, you need to update it yourself via Publons. You may update it also straight via ORCID in case you have set automatic update between ORCID and Publons.
Updating WoS through Publons/ORCID may last several days. Every new publication in WoS is always first assigned to an author profile automatically. In case all profiles are claimed or there is no suitable one, a new profile is created. As soon as the publication is linked with your active profile, the automatically generated profile expires.
Google Scholar
Author profile in Google Scholar does not depend on any scholarly database or a publisher. It is a list of publications and citations in academic and scientific texts and documents, which Google Scholar indexes. They are peer-reviewed publications brought forth by commercial publishers of academic and scientific publications, by university publishing houses, learned societies, as well as institutional and departmental repositories and social networks for researchers (e.g. ReasearchGate) and so like. Publications are automatically assigned to a profile, citations are registered and H-index is calculated. You may edit your profile after Google login.
You may import publications from Google Scholar into ORCID account via BibTex. Export chosen publications into BibTex file, save them on your desktop and consequently import into ORCID.