Summon search engine allows searching in all information sources available at CTU: Library Catalogue, technical databases, open access information sources etc.
It also provides access to prepaid full-text articles and e-books.
Unified search of information in CTU Library Catalogue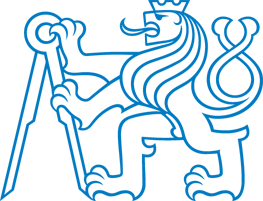 Summon Search Options
Basic and Advanced search

When using Basic Search type in your keywords and Boolean operators in the search field. Type in a few first letters and possible keywords will be sugested automatically. Advanced Search provides the option of search in multiple fields. You may also try searching in specific fields (title, author, publisher, etc.). Searching can be simultaneously filtered by specific conditions (full text, time period, etc.).

Advanced Search options

Using Advanced Search retrieved document is being displayed in the main part of the screen. The option of specification to adjust your search is on the left of the screen.

Further possible adjustment of the retrieved document

Search results are being displayed in the main part of the screen, each entry with the basic information. The detailed description of the document is in the preview. Another menu with several options is in the right top corner: citing the record, sending an e-mail, etc.

Easy citing with Summon

Cite sources directly in Summon! Click on quotation mark of retrieved entry and select required file format.