Basic information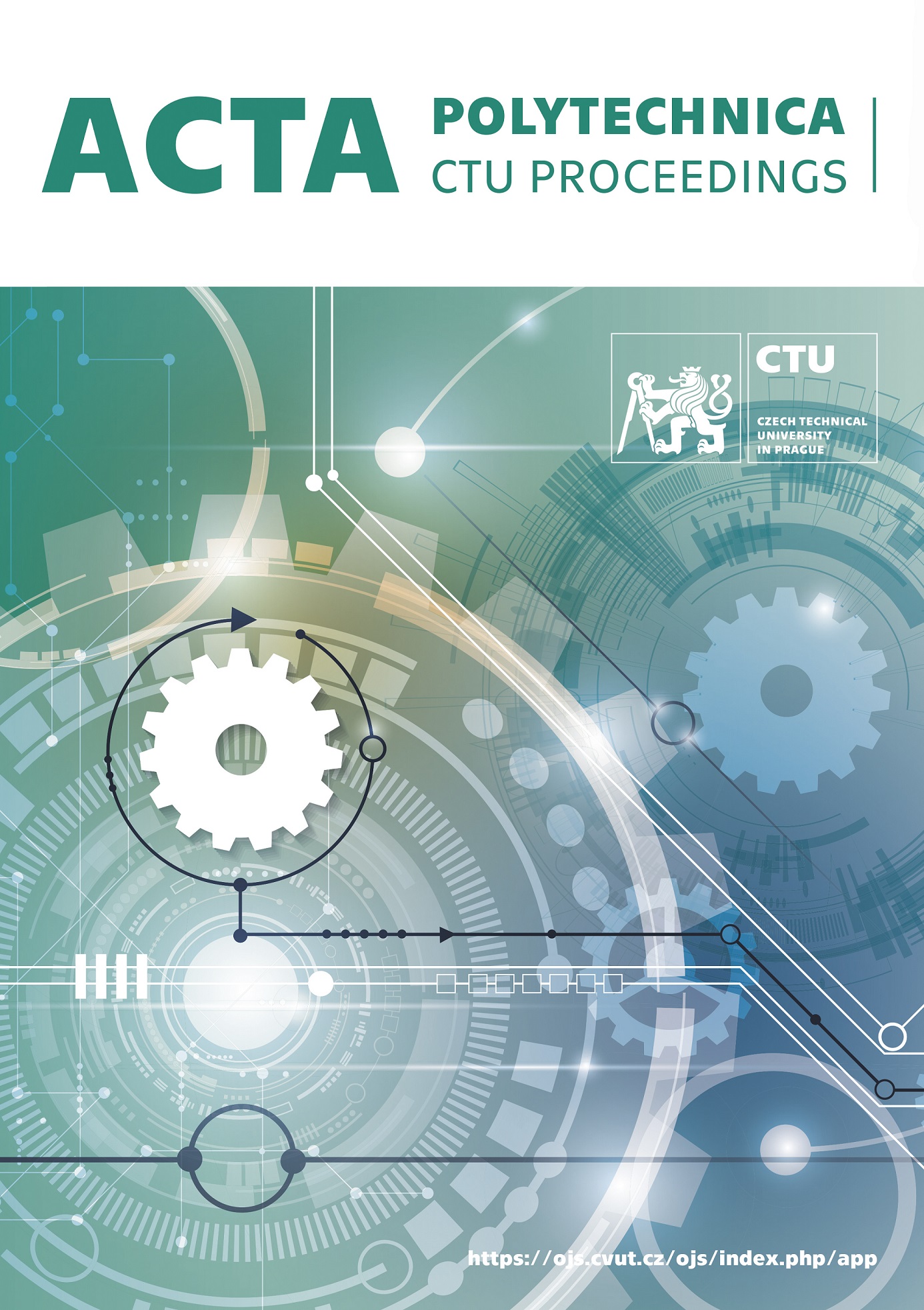 Journal's website: https://ojs.cvut.cz/ojs/index.php/APP/index
ISSN 2336-5382 (online)
CTU's peer-reviewed academic journal Acta Polytechnica CTU Proceedings has been published since 2014. The journal is focused on publishing conference proceedings from conferences organised or co-organized by the university.
Acta Polytechnica CTU Proceedings is published online and it can be published in printed version on request of the conference's organisers.
Individual proceedings have besides from ISSN also their own ISBN. Selected proceedings are indexed in the proceeding collection of the Web of Science collection. The whole set of the proceedings is indexed by the Scopus database from 2020.
APP is published as Open Access.
The authors are guaranteed publishing while following the publication standards - published contributions are assigned DOI identifier and are saved to the CTU Digital Library (institutional repository DSpace).
The contributions are not entered to the editorial system OJS by authors directly but the editorial team deals with the conference organisers, respectively with the Guest Editor and the technical supervisor who make an agreement with the editorial board to publish the proceedings and they work together on the proceedings preparation.
The editorial board provides a contribution template in LaTeX to the organisers and access to the SimilarityCheck tool for originality check of the contribution to the selected Guest Editor.
The peer-review process is managed by the conference organisers, either as typical peer review or combined with a panel review. Reviews and reviewed and revised contributions in the final version with all requirements: source file, figures, graphs in .pdf, .png, .jpg in sufficient quality and resolution for print (300 dpi) - are then submitted to the editorial team by the Guest Editor.
The contributions which do not meet the required parameters are then returned to the Guest Editor for editing.
The editorial team then arranges the final typesetting, proofreading - preview for authors, website edits, DOI indexing, entering metadata and if it is part of the agreement then print as well.
The conference organisers contribute financially for the final typesetting edits and metadata edits depending how broad is the edit and they pay a fee for assigned DOI (1 USD/article) and check via the SimilarityCheck tool (0,75 USD/article).